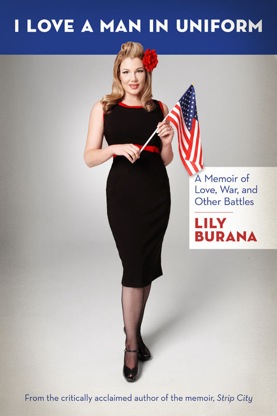 So many people I know have new books out now!
I just saw that author Lily Burana's new book, I Love a Man In Uniform, is out.  Buy it here!!
Lily used to be on Echo so we used to regularly have the pleasure of her writing, and I can tell you she is amazing.  She also wrote this incredibly moving op-ed about being married to a man in the military a couple of years back.  I wonder if I can find it, because it will give you a taste of how great this book is going to be … found it!!  
You can read it here.
The part where she says "the uniform that covered him when he was away" put a lump in my throat the first time I read it.
The cover makes the book look light, and Lily does have a wicked sense of humor, but I also know that the book will have depth and poignancy.  She is seriously frank AND smart AND has insight and I just know this book will be completely original, nothing like you've ever read or imagined. Everyone always says that, right? "Completely original."  But I swear it will be true!
Congratulations, Lily!!