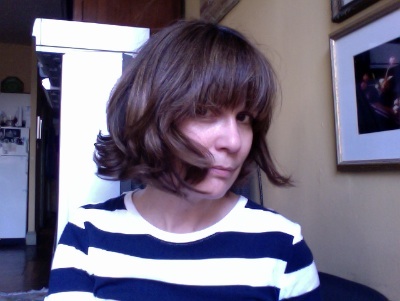 I told Will I wanted something a little shorter and flippier and I walked out with the best cut EVER of all time.
<———Check it out.  I do not lie.
If you want great hair too, I go to Will at Whistle, (212) 477-0631, 267 East 10th Street, except they're moving next door, so I think it will be 265 East 10th.
So now I can go to the performance tonight with that "I feel pretty, oh so pretty" spring in my step.
Now I have to practice the bits I messed up last night.