This first picture is of my maternal grandparents, who I never met. They both died before I was born, alas. They were the blue collar side of the family. Walter worked for Con Edison his entire life, and died on the street on the way to work. My mother told me his co-workers joked, "Walter didn't come to work today, he must be dead!" And he was! They were married in 1927.
Scroll down, please …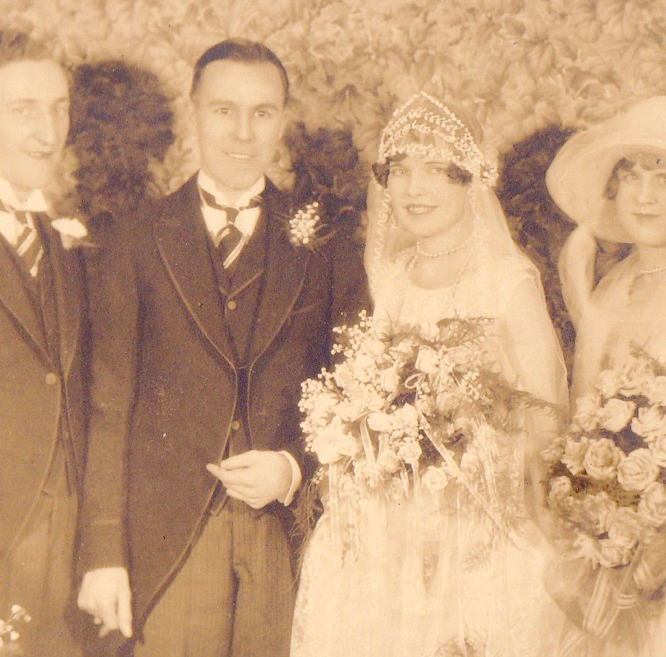 This second shot is my paternal grandparents. I didn't have the original, so the quality isn't great, but I love the top hat! They were married in 1926. My father's side of the family was more affluent. His father was a judge who was appointed by Mayor La Guardia. They were neighbors of the Trumps, and my father's sister used to babysit Donald. I remember my father telling me that no one in the neighborhood liked Donald.