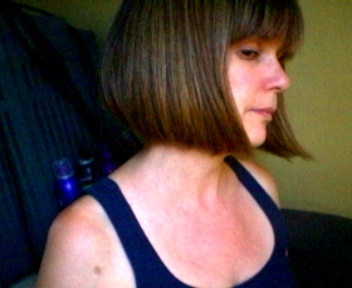 I love getting my haircut! It puts me in a good mood all day.
I'm not going to do anything all that different though. This is my cut three months ago, the blown-out version. But it turns out I like my hair wavy at this length. So I'm going have him cut it short again, but without the relatively drastic longer-in-front thing which doesn't work as well with waves as it does straight like this photograph.  
Tyra Banks has been wearing her hair this way in America's Next Top Model, the wavy version of the longer-in-front bob, and I don't think it works on her either, although she still looks beautiful of course.