I'm making a movie, but here are some quick shots as well. Please note the picture of Carrie Fisher in the sign about resistance. Rest in peace, Carrie, and thanks for the inspiration.
Putin's puppet! So perfect. As is the next one.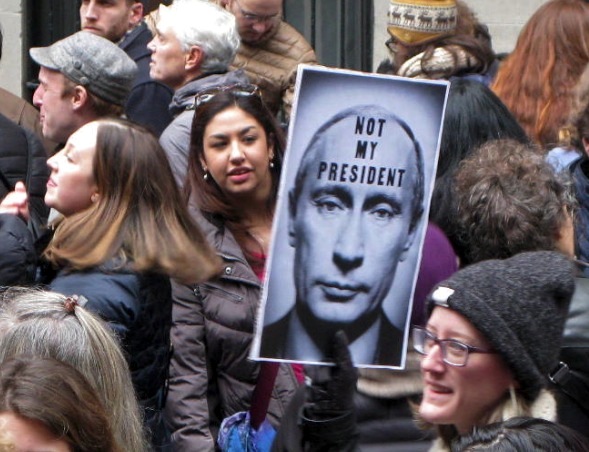 Oh my!
Please note the play on the Don't Tread on Me sign in the back.
Yes, lots of references to pee, which may not be fair. Has that story ever been verified?
Every time a republican says something about being the party of Lincoln I want to sit them down and give them a history lesson. They are not the party of Lincoln. It was a liberal party in Lincoln's time. Lincoln would be appalled at the depth to which his party has fallen.
Thank you for your service, and for joining the march.
People were still arriving as I was heading home. It was a great day. I had two unpleasant moments, one I mention in the film I'm making. Another was when one of the march volunteers said she was going to get the police to move me when I didn't move along right away as she asked. That was a bit of a buzzkill. Except, she didn't have an easy job and I should have just moved.
Movie coming up!