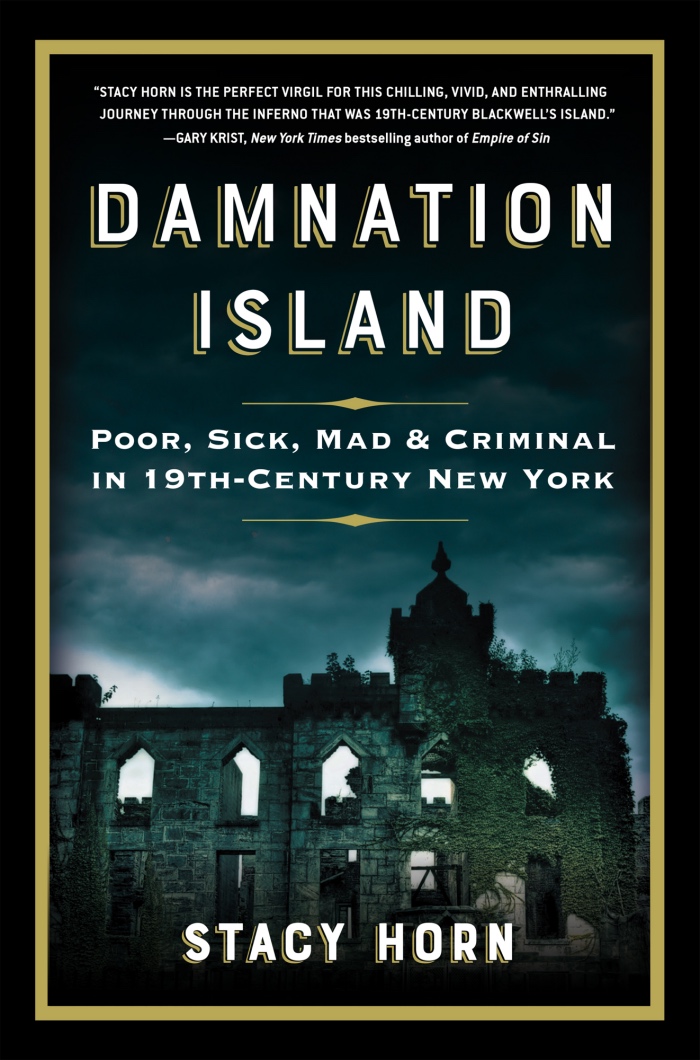 Buy Damnation Island from your favorite bookseller or from: Barnes & Noble, IndieBound, Kobo, or Amazon.
"Horn creates a vivid and at times horrifying portrait of Blackwell's Island (today's Roosevelt Island) in New York City's East River during the late 19th century . . . Horn has created a bleak but worthwhile depiction of institutional failure, with relevance for persistent debates over the treatment of the mentally ill and incarcerated." —Publishers Weekly.
"Stacy Horn's history of Blackwell's Island is a shocking tale, and an invaluable account that will reward anyone with an interest in the history of New York." —Simon Baatz, New York Times bestselling author of For the Thrill of It and The Girl on the Velvet Swing.
"Blackwell's Island's descent into darkness is chronicled with clarity and conscience by master-story-teller Stacy Horn. No one who has taken that journey with her will return the same." —Teresa Carpenter, Pulitzer Prize-winner and editor of New York Diaries: 1609 to 2009.