This one was from the Haunted Subway in Union Square. This scary ass clown tried to high five me. I declined. Which cracked up the people around me. But come on. Look at him!!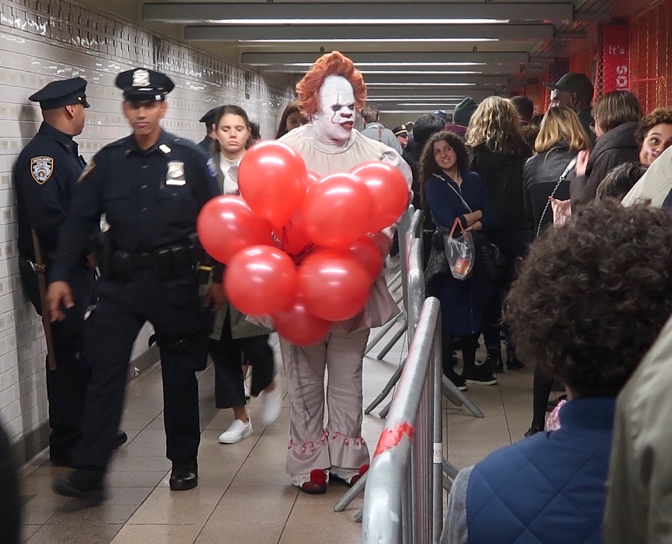 Mummies. More haunting, and poignant, than scary.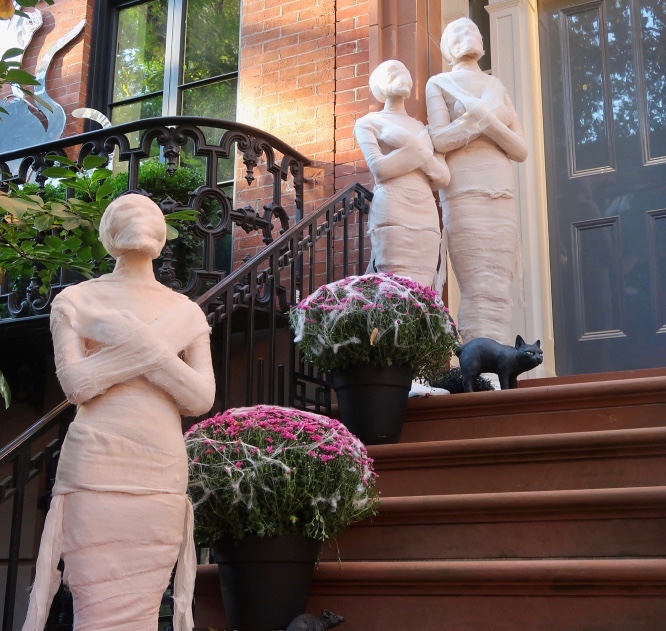 One of my favorite decorations, which was part of a larger display which you'll see below. But even then not the whole thing.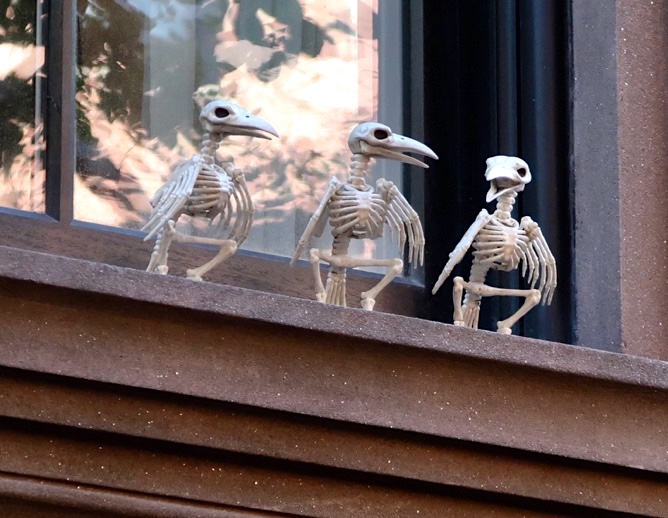 Why oh why must animals die?? I even feel for dead rats. When they run around on the subway tracks I always think, 'please be careful, rats!'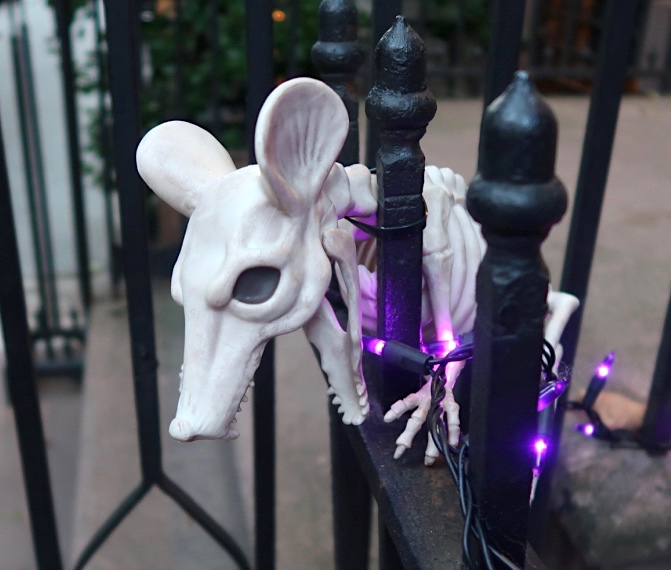 This clown was on Charles Street last year, at the building which always has among the best decorations. I think someone different did them this year though.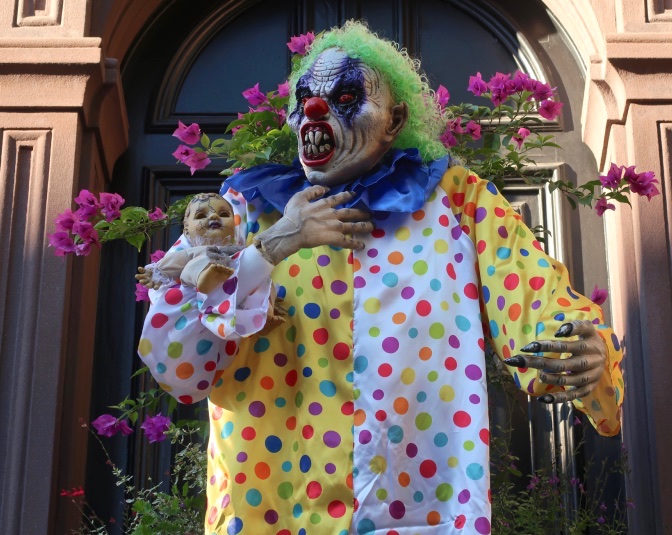 This was another good one. Hands coming up of out a sidewalk basement grate.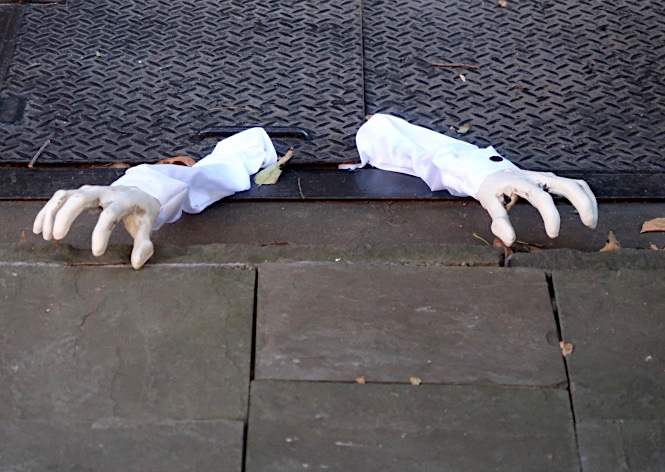 Pumpkins! I didn't see a lot of carved pumpkins this year, which was weird. Maybe people have gotten tired of having to pick up a rotten pumpkins later.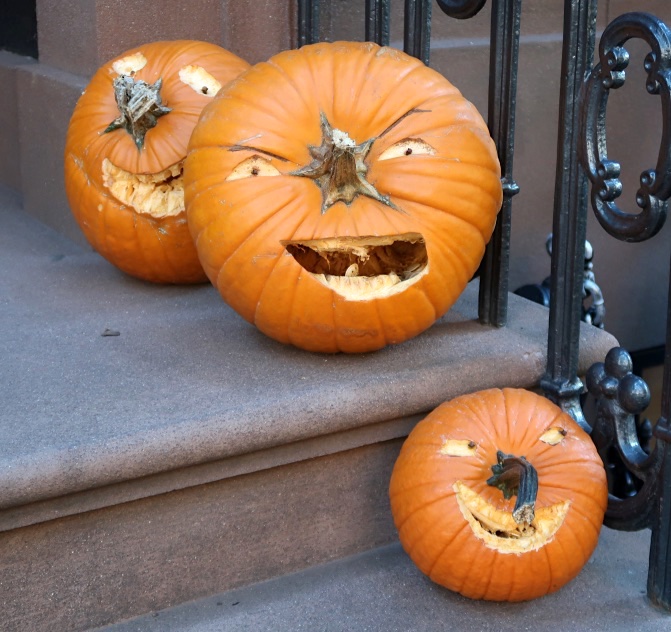 A more serious photographer taking a picture of the display which included those skeleton birds above (in the middle right of this shot). FYI: This is the Perry Street Sex and the City block.