For some of my walks I like to go to places that are normally crowded, to see how they feel now. Yesterday I went to Grand Central Station. When I first arrived there were zero commuters. By the time I crossed the floor to take a picture a train had arrived and this tiny handful of people got off the train. Normally this floor would be packed. More below.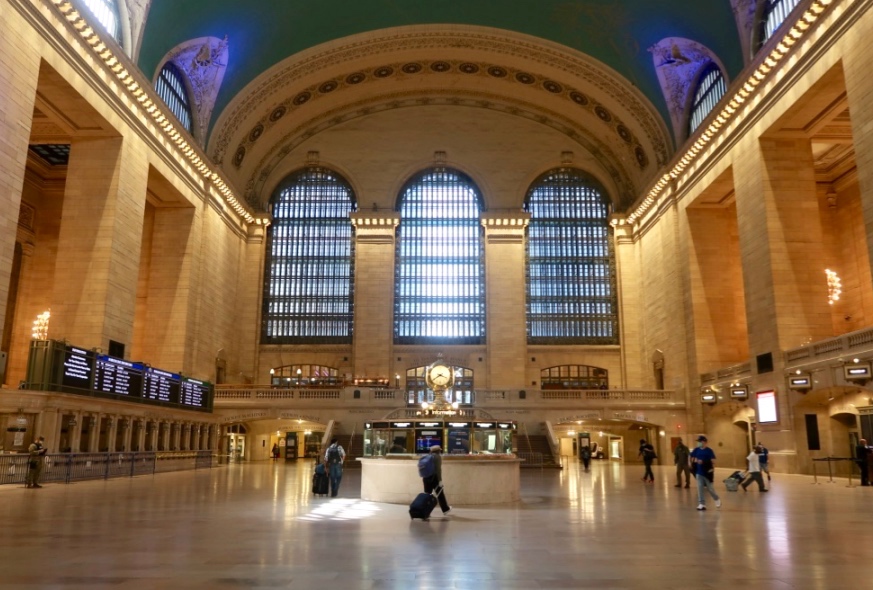 There was a small military presence. I don't imagine they have a lot to do.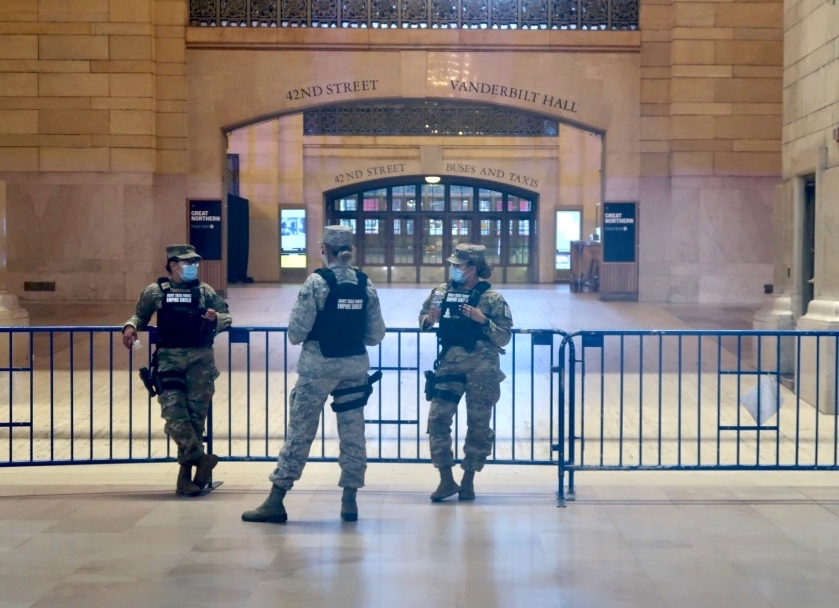 I took this picture because I have very warm feelings gazing up at this spot. Many years ago, before most people had even heard of the internet, on New Years Eve I installed a row of computers across this balcony and with the help of Echo employees and volunteers (the online community I established in 1989) we introduced New Yorkers to social networking. Sigh.