I took this walking through Central Park. Absolutely enchanting, isn't it? This is the one place that I would leave the West Village for. (Like I could ever afford to live near Central Park.)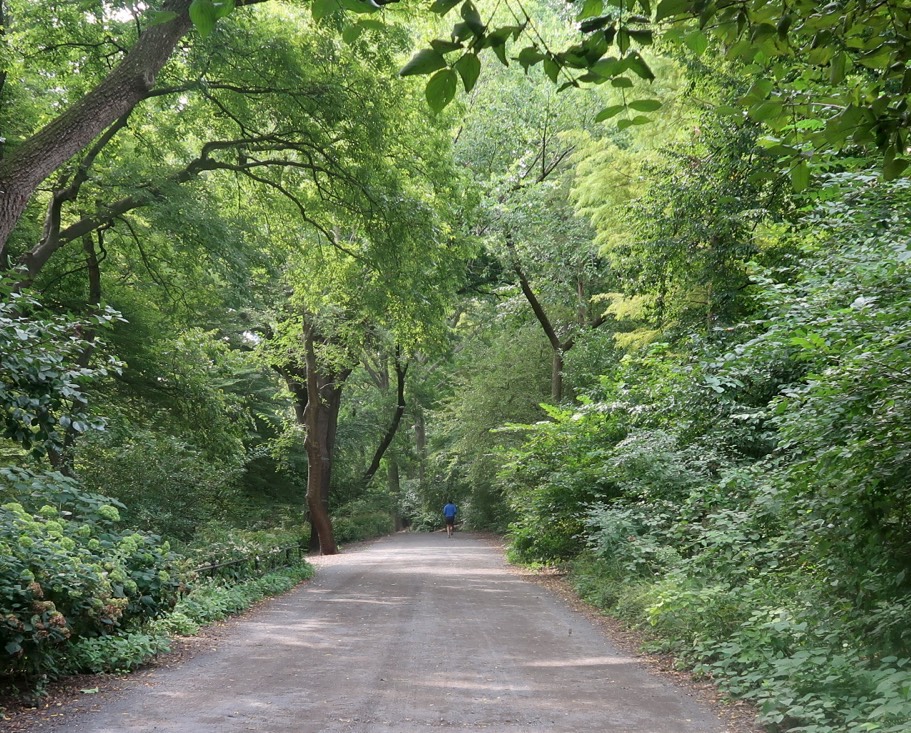 Below is the garden next to and behind the Jefferson Market Library, which was once a prison, and a courthouse. In 1907, the first Night Court in the country was established there, and it went on to become a women's only court, which I've wanted to write about. The Jefferson Market Prison was the busiest in the city because of the Night Court, according to Alice Woodbridge, whose reports on prisons and courts are part of the Women's Prison Association collection at the New York Public Library.
I've also wanted to write about Alice Woodbridge, a fascinating woman. She was a founder of the Working Women's Society, and the Consumer's League, along with Maud Nathan and Josephine Shaw Lowell (who I did get to write about!). Don't know these women? These organizations? I wonder why that is.
This garden is also where Miranda and Steve got married in Sex and the City. It's an explosion of flowers right now.