Speaking of all the music in the city, I went to this on Saturday. I had intended to be one of the singers, but work on the book has taken over! I was treating myself to a day off by going.
"English composer Jonathan Dove and librettist Alasdair Middleton collaborate on this beautiful piece specially commissioned by Lincoln Center—a sweeping choral work exploring the emotional toll of climate change and our hope for a better future ahead. Search for Spring is sung by hundreds of community voices, coming together to create a unique, spectacular performance. Simon Halsey conducts and leads a team of six exceptional New York City conductors. This performance continues Lincoln Center's history of highly acclaimed choral commissions and outdoor world premieres including John Luther Adams's In the Name of the Earth (2018) and David Lang's the public domain (2016)."
That's the Metropolitan Opera in the background, if you couldn't tell by the sign.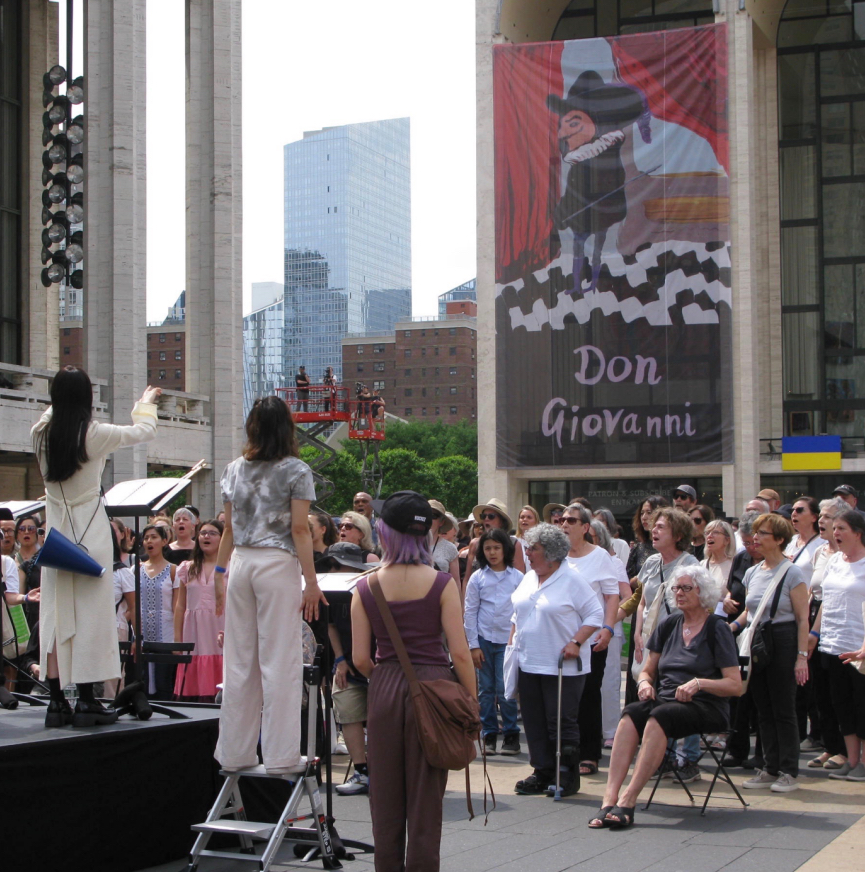 The Young People's Chorus of New York joined in at the end from one of the balconies.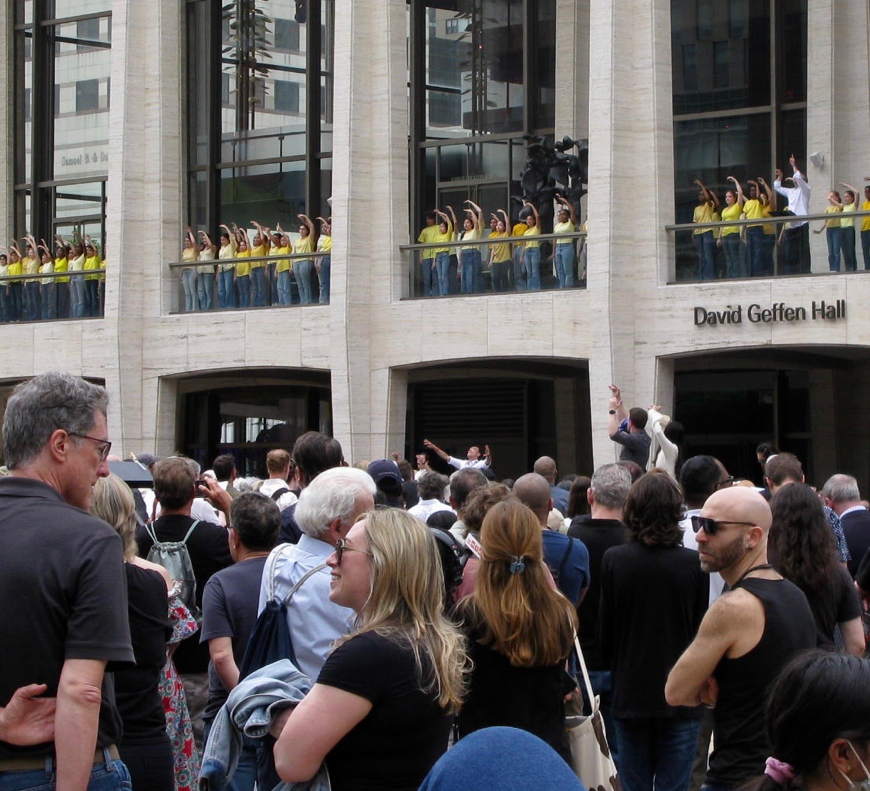 Spotted at Search for Spring, the assistant conducter for my choir, The Choral Society of Grace Church, Hannah Nacheman.