I've been compiling a list of books I need to read which can't be taken out of the library. You have to use them there. The list is so long now I'll have to live at the library for a month straight. Seriously, it's insane. What's more insane is each book might only provide one tiny fact or quote, and I'll spend a week for what might end up being a paragraph or two or three.
I took these pictures the other day, on my way home. A storm kept threatening, but it never quite happened. This is 13th Street, there's an organic supermarket there.
This is 7th Avenue. I'm almost home.
Looking north on my roof.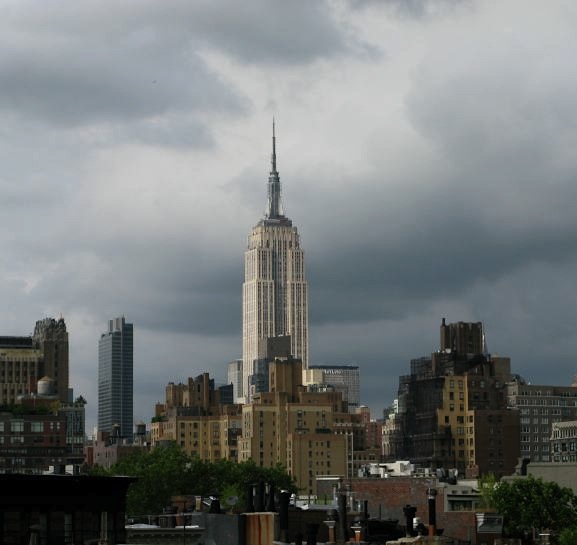 And looking south! I loved the silver of whatever these things are again the gray.