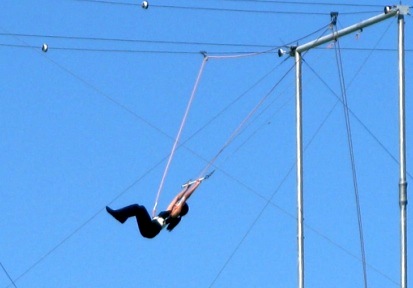 Every time I write a new book I start a blog. I can't maintain all these blogs anymore, plus a couple of websites, and then there's the new book about singing coming up. I don't want to start yet another blog.
Here's what I'm thinking of doing.
Currently my main web page, www.stacyhorn.com, takes you to a web page with links to pretty much everything I do. I'm thinking of doing away with that page and having www.stacyhorn.com take you here instead, to the blog I update every day.
– I'll change the look of this a little bit, but not much. I will spruce it up a little but overall I like a clean, spare design. I think I'll take out Satan's Fur Puppets in the banner and put my name, and maybe add my face with the cats. Or maybe I'll do a new banner altogether.
– I'll replace the bio here with the one that's on the web page.
– I'll add links here to my other blogs which I only update sporadically. I'd like to get rid of them altogether, but people still access all the information on The Restless Sleep blog for instance and there's a lot of useful important information there. It helps people solve murders (hopefully) so it would be wrong to take it down.
What do you think? Any other suggestions to do to this blog if i'm going to make it my main page?
(The picture is of someone taking a class at the trapeze school on the West Side Highway.)