I'm going to be writing about this for Chorus America so I'm not going to say much for now except you cannot miss this. Go to The Cloisters and see The Forty Part Motet.
Also, The Cloisters and Fort Tyron Park are now my new favorite places in New York. Please scroll down for a couple of pictures of the park …
There's a scene in the 1942 movie Cat People, when actor Kent Smith pointed to a sign in the Central Park Zoo with the same saying as the one below. For some reason that scene always stood out for me. I teared up a little when I saw this sign yesterday. I felt a wave of nostalgia for days past, when this sign would have meant more.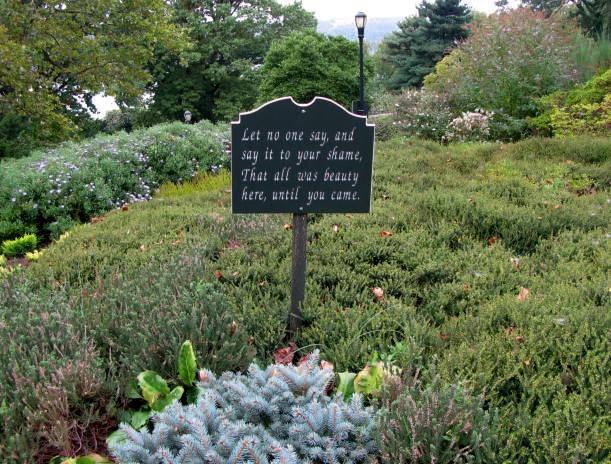 A lovely walk in the park. I have to go back when I am not rushed. What a peaceful place this would be to sit and read. Another thing of the past! Not just books but reading. Although I will miss books, I want a Kindle! I heard something described as a "long form" article, and it was maybe 700 or 800 words. That's long form??