I'm thinking I might walk around taking pictures today. I saw on Facebook that the Tardis is back on Perry Street. Wait a minute. I walked down Perry Street last night, the Tardis wasn't there. Was that an old picture? Did it go up early this morning?
Back story: For the past two years, someone decorates the front of their building to look like the Tardis crashed into it. Best decoration EVER.
I took this last night. The scariest thing about this decorated door …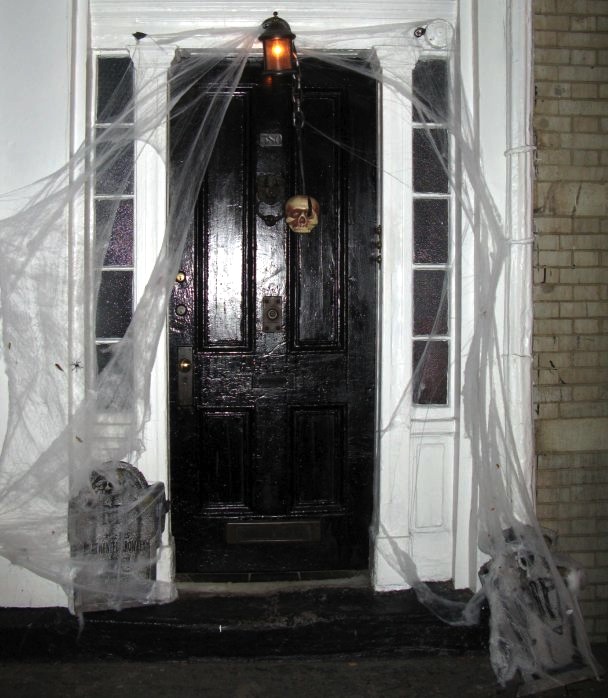 Him. He looks freaking real.