I took a walk in the snow last night. This was my favorite shot, even though it wasn't much of a "snow" shot. But it felt magical walking around the West Village late at night, with only snow plows and others like myself, who wanted to be the midst of it all, and this shot captured how I felt.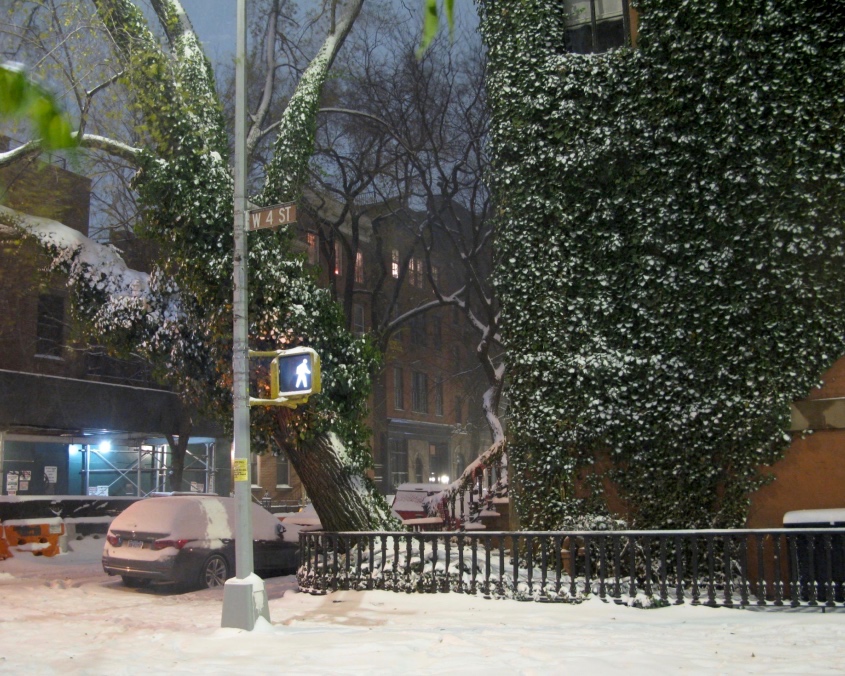 This is the garden at St. Lukes, where I sit sometimes to read, although not for a long time.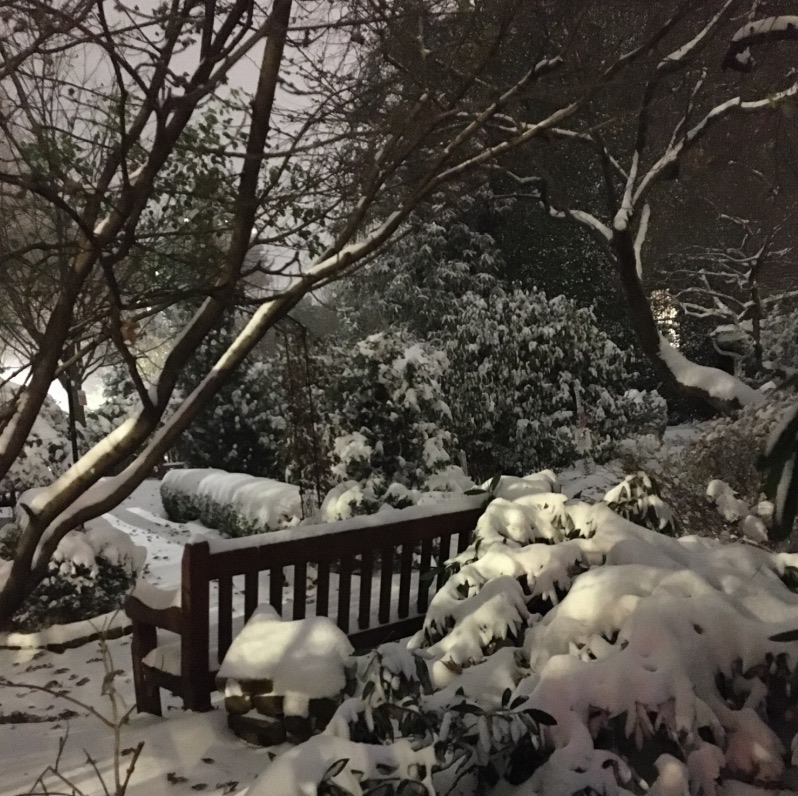 A man and his dog.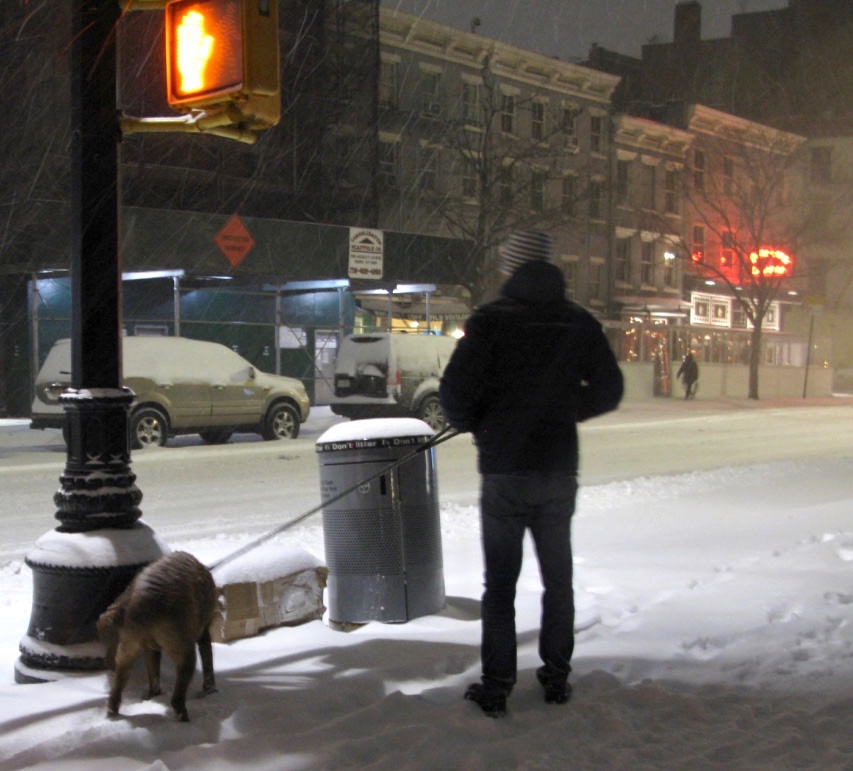 I was walking behind him for a while.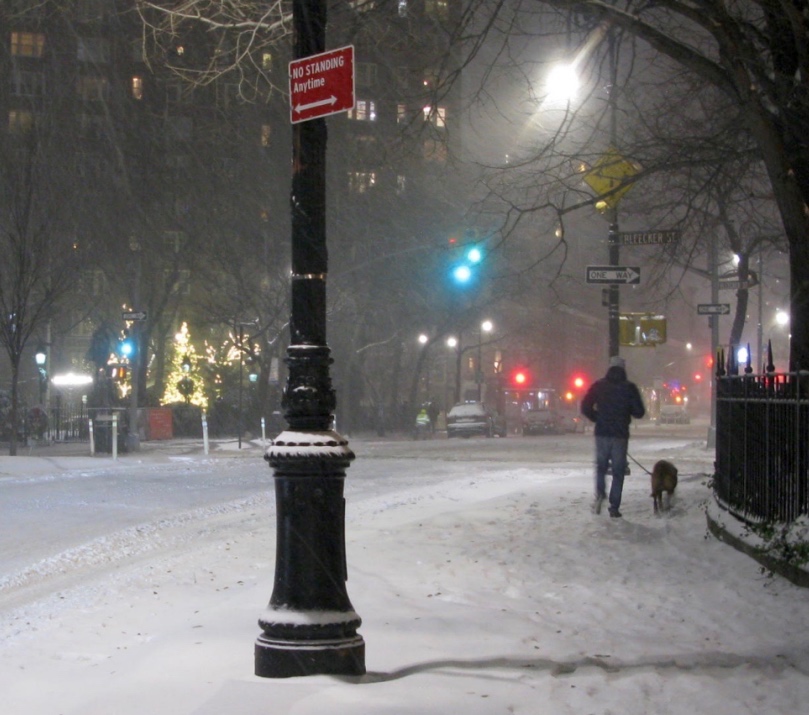 A girl in search of a drink? I'm kidding. That's the White Horse Tavern and it was closed.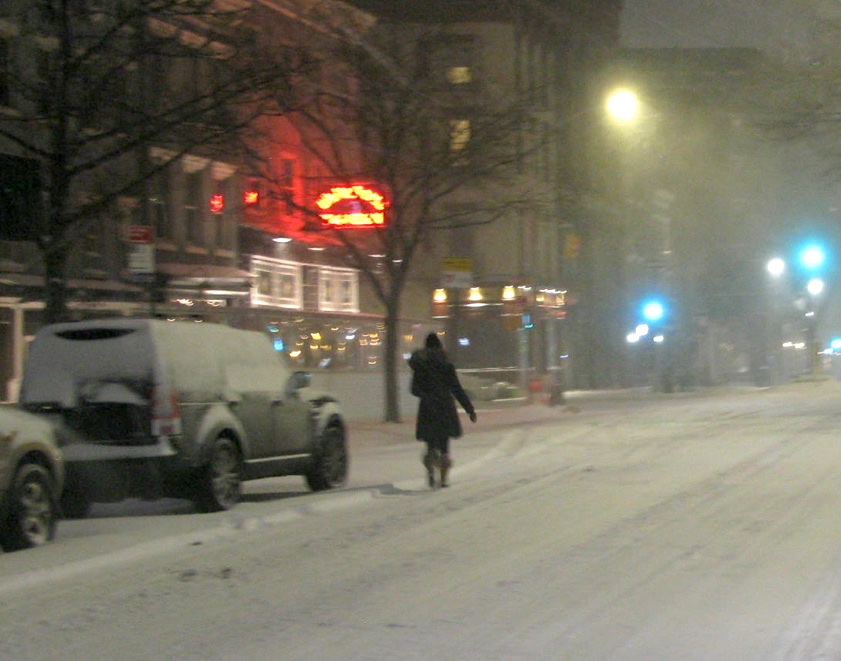 My pictures make it look like it wasn't much of a storm, but it was. This was one of the first shots I took. This is my block, looking back towards my building, where you can rent an apartment and be my neighbor according to the sign. Maybe I should go out and get more shots now, because it continued to snow throughout the night. It should be more dramatically snowy now.