This happens to me all the time. I pass a plaque laid in the honor of someone and I wish they said something about them. This is the plaque I saw in Central Park this summer.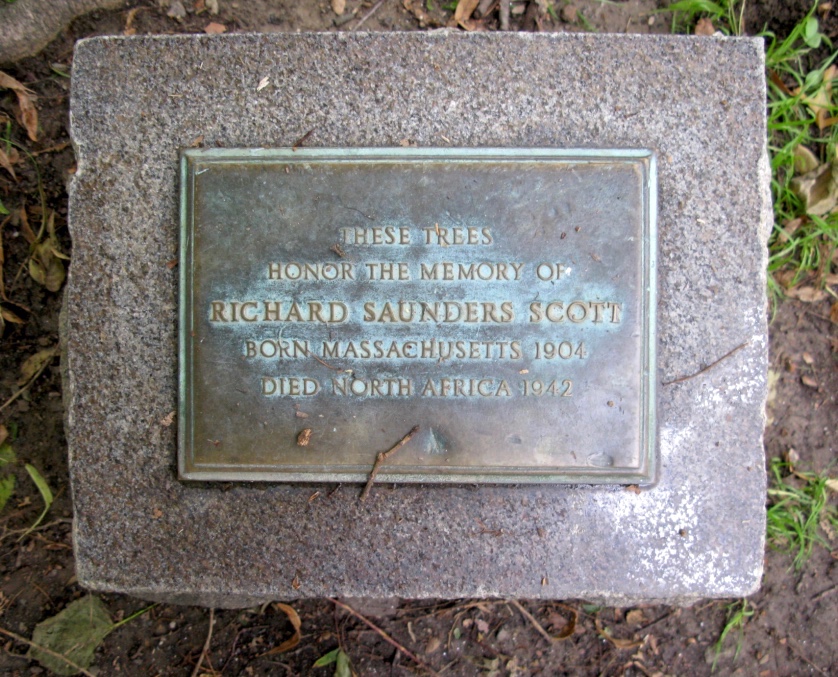 This is what I learned from HonorStates. "He was a passenger on the B-24D Liberator #41-23707 when they departed from their base in England for Oran in Algeria. They were to play an important part in the operations to defeat Rommel and the German Armies in Africa. On December 7, 1942, at the end of the first leg of their journey their aircraft crashed into a mountain on the approach to Tafraoui. All on board were killed."
This is his military registration card. There is some disagreement about his year of birth, but his registration card clearly says 1904. They got the place of birth wrong, however. Oh, and I just noticed they misspelled his name. They meant well.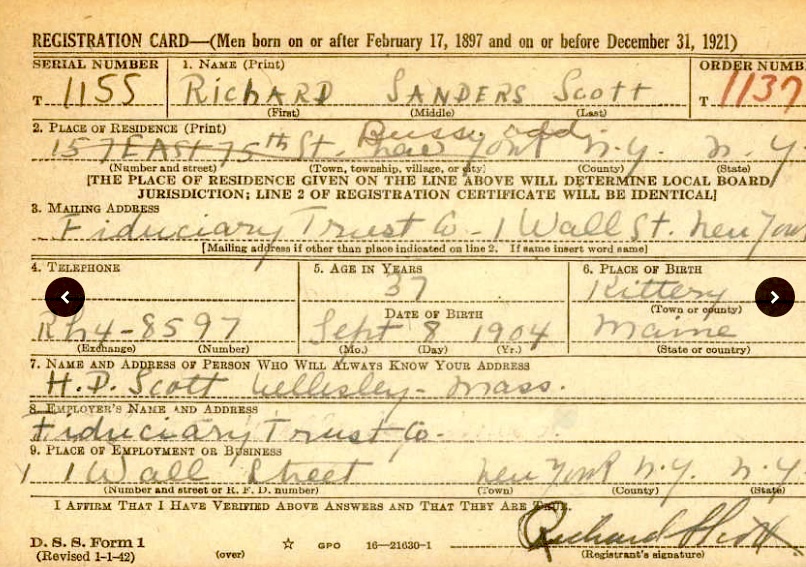 Here is a picture of his gravestone from Find-A-Grave.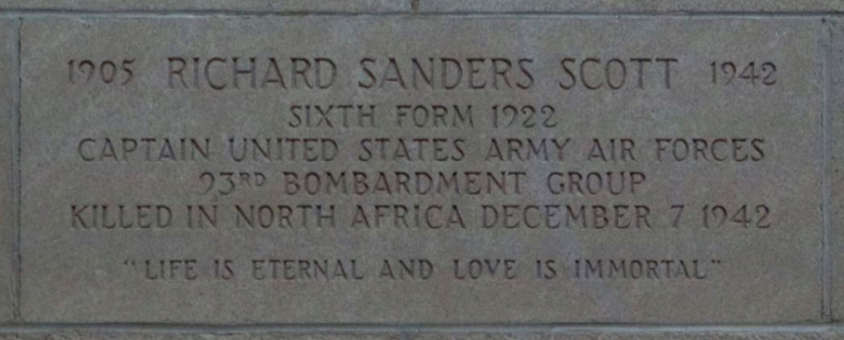 And here is Richard, from his Harvard yearbook picture from 1927, followed by a screenshot including his activities. A handsome young man. He had a son, Richard, who was born in 1939, and a wife, Caroline Ticknor Hunnewell, who (whom? I never know) he married in 1937. I didn't really uncover a lot in my brief search, alas.