I work at an animal hospital and a few of us were trying to get a picture of a dog to capture how big he is. It was almost impossible to do him justice. He was such a sweetie. And he's a puppy! Davin, the man in this picture, is 6'2".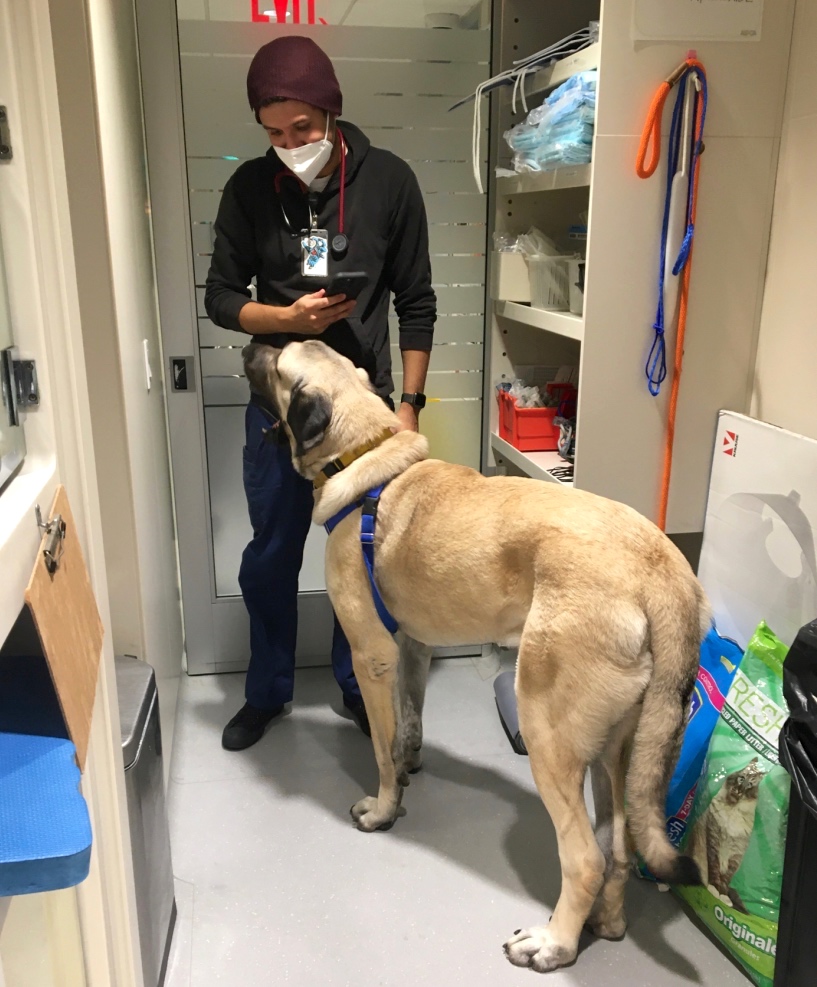 Here is Davin getting a selfie.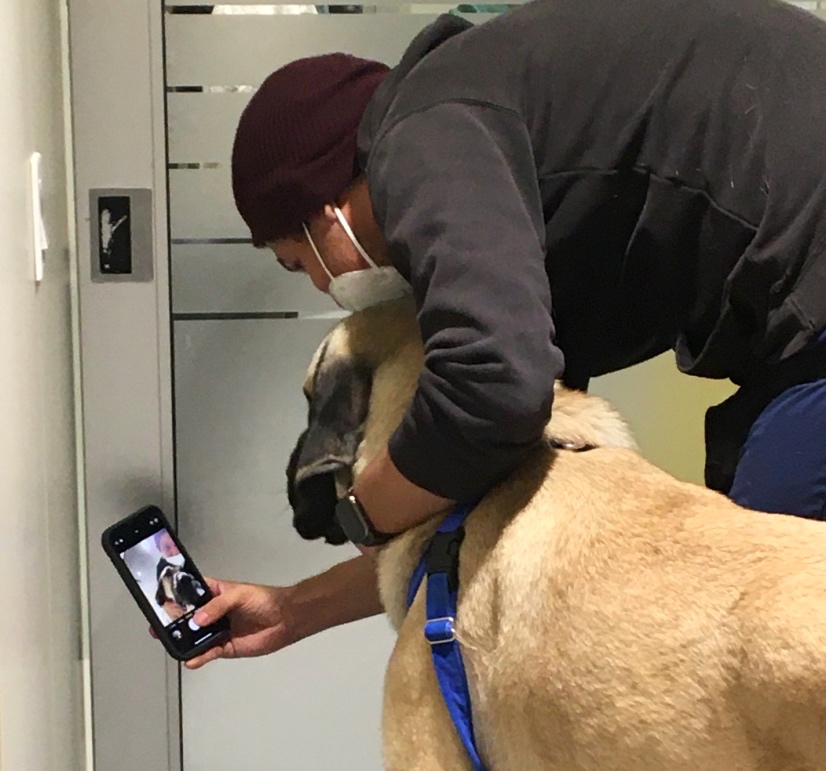 And this is me. I am 5'3″.