… and I can't move. I take video snapshots. Here's a rare Buddy shot.
Finney and me spot something on the fire escape. What's that??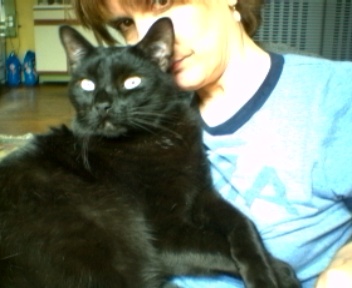 Nothing worth bothering about. Let's nap.
Better yet. Let's clean ourselves. At this point it became a quest to get an action shot of his tongue.
Damnit.
DAMNIT, DAMNIT. (Nice Speed Racer action thing going on with his ears, though.)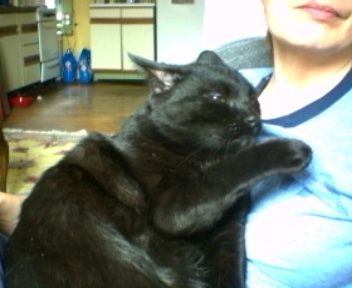 Okay, THERE. Thank God. There's his tongue. Yes, that was a worthwhile quest.