I'm going back up to the library this afternoon, I forgot a few things. (Ah, aging.) I took this picture of one of the windows my friends Marianne Petit and Matthew Belanger did for the library branch across the street, at 40th and 5th. Information about their windows follows the picture. (Yeah, that's me. Look how long my fingers are, what a freak.)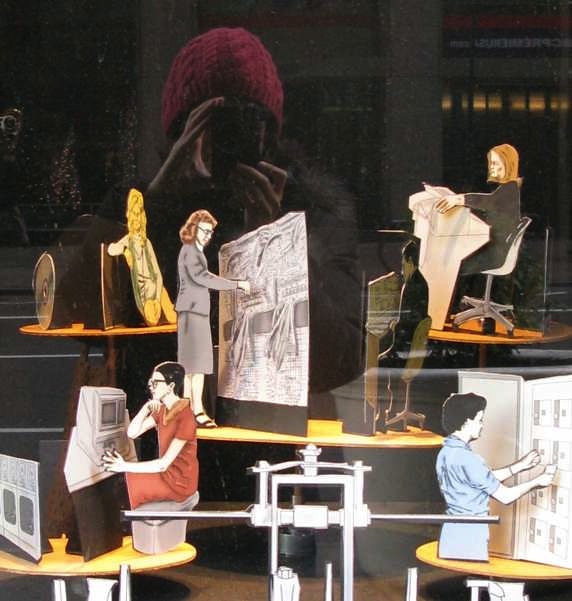 Ada's Shop explores the world and work of Ada Lovelace (1815-1852), the daughter of Lord Byron, who is recognized today as the first computer programmer. If you bring your phone you can listen to excerpts from her notes and correspondence with Charles Babbage as well as activate things that spin.
Ada's Shop will be up from December 1st, 2010 through January 3rd, 2011 and is on view both day and night. There will be an artist dialog on Saturday December 18th at 2:30 pm.