Some pictures out there, post-hurricane. This is my favorite—the best use of a traffic-free street.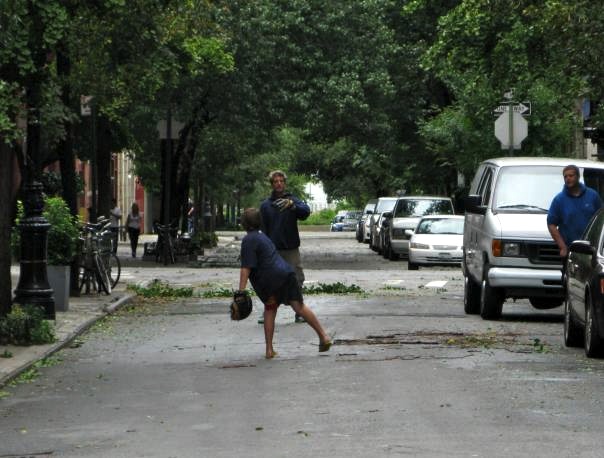 These downed trees are on Bleecker Street, in the park next to the playground. I hope they can recover that tree in the back left.
This is on Hudson, just around the corner from the shot above.
That was the only damage I saw. This is along the Hudson, heading downtown. That's One World Trade going up in the distance. I loved it out there. Especially along the river because it was genuinely windy, and strong with that sea smell that brings back only the best memories of childhood. Maybe it was all the ions or electrons or whatever it is that's moving all about, but something in the atmosphere made you feel so alive. It was crowded out there so clearly I wasn't the only who thought so.