I have so much to do this week I'm freaking out a little bit … lot. I want to post about the Virtual Choir 3 premiere, the fact that Waiting For My Cats to Die just came out in an ebook edition, and other things, but I have to do my taxes, call my friend Chris, and a million other things. So, I will be back tomorrow. In the meantime, I give you pigeons.
These wonderful people had the pigeons eating out of their hands, and …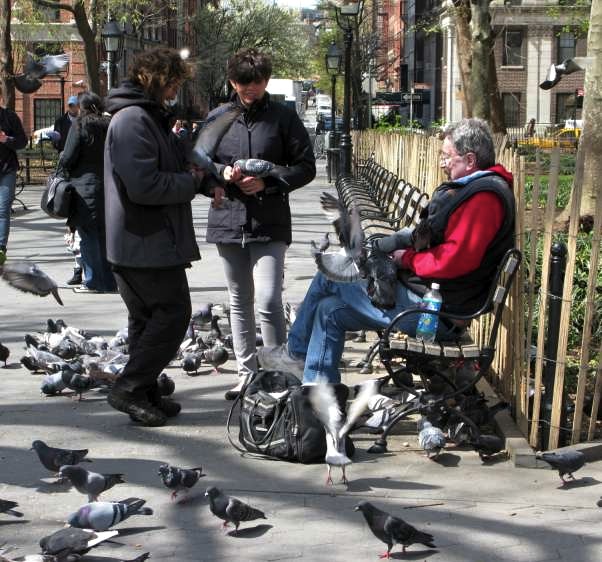 … they showed this little boy how to do it, creating a bird lover for life probably!