Brief recap: I had my couch cushions refilled. They were originally filled with feathers, but now that I know how horrible the removing-feathers process is I had them filled with foam instead. I was afraid they'd come back too firm. And they did! But now I'm used to it and I like it.
The problem is, they sit much higher than before. It's really only a few inches, but the coffee table feels too low to me now. Worse, my poor arthritic Finney can't jump those extra few inches. I ordered pet stairs, and have a make-shift step in place in the meantime, that's the red thing behind Finney.
And I used this opportunity to take better pictures of Finney. Another follows this one. I like that the prism reflections are hitting his face.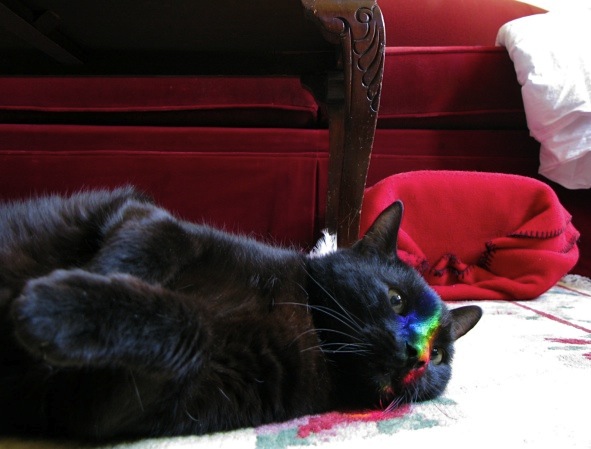 The couch cushions look great, though. The guy tried to talk me into reupholstering the couch. The price: $1,700! Can you imagine? Might as well buy a new couch.