First, I didn't get any closer to the tree at Rockefeller Center, because crowds.
Second, as I said before, I wasn't blown away the windows I was passing by as I walked up Fifth Avenue. So I spent some time photographing other people looking at the windows.
I enjoyed the ones where they decorated the entire building, like Harry Winston's. There was actually more going on than I show here. Every window going up to the roof was decorated.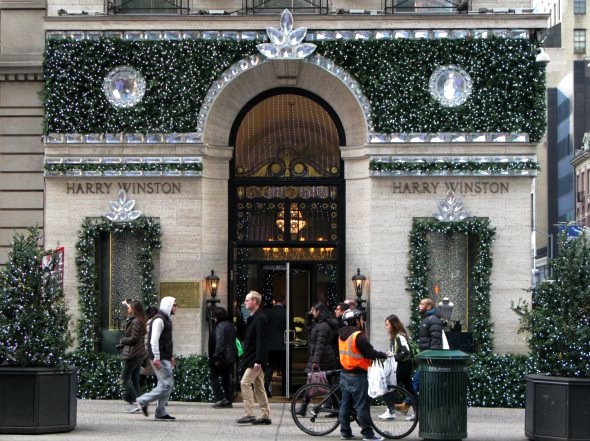 Tiffany's always does a good job. Instead of going for pizazz, they build these small, charming tableaus, which are Nutcracker-magical.
My other favorite was Bergdorf Goodman's windows, for the color, drama and sparkle.
My last shot is at Barney's, where they had a guy making ice sculptures right there in the window. Unfortunately I arrived when he was cleaning up after the last one and I was too impatient to wait for the next one.