Strecker Memorial Laboratory was a pathology lab connected to City Hospital, which I wrote about in my book about Blackwell's Island. The lab was closed by the 1950's and a photographer named Anna Kaysen went inside in the 1960s and took pictures of what was left behind. Which was a lot it turned out. This one was the saddest.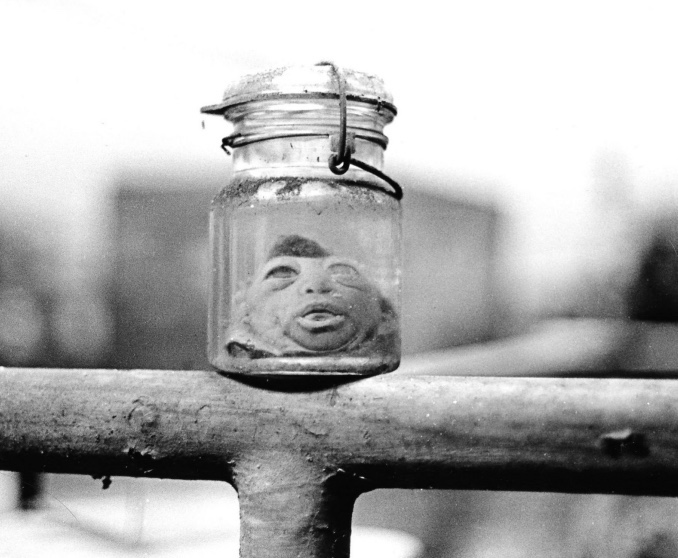 Anna must have found it among all the artifacts in these jars. This one seems to have been taken with a different camera. It almost feels like it was taken in the 19th century, and not just because of the sepia tone. I enlarged it to try to see what was in the rest of the jars, but it was not clear enough to tell.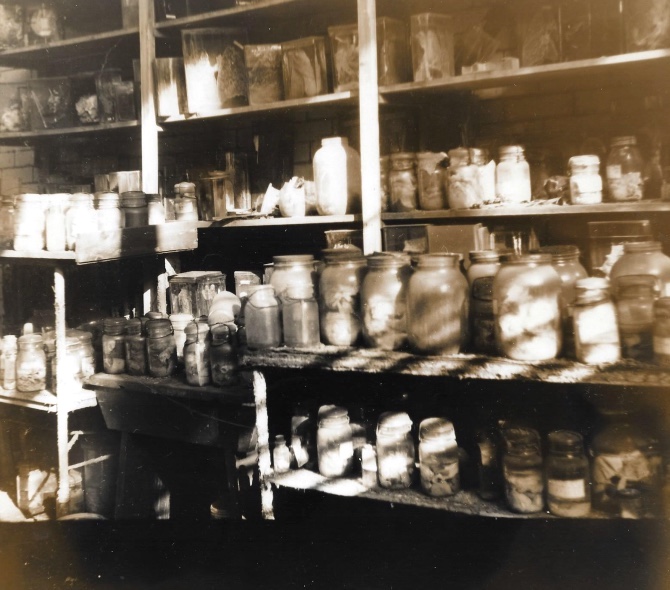 This appears to be a foot just laying on the floor. How could it remain so well preserved?