This is a fashion exhibition at the Metropolitan, and also up at the Cloisters (which is part of the Met). These pictures were taken at the Cloisters. I wasn't thrilled with how most of my pictures came out, but these are acceptable!
Scroll down please …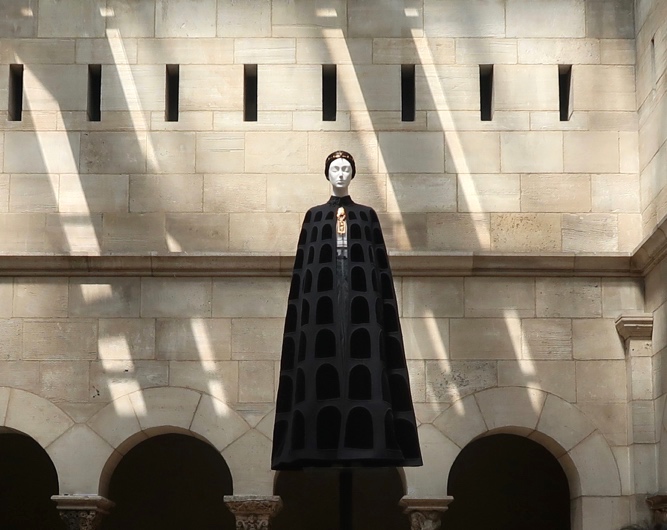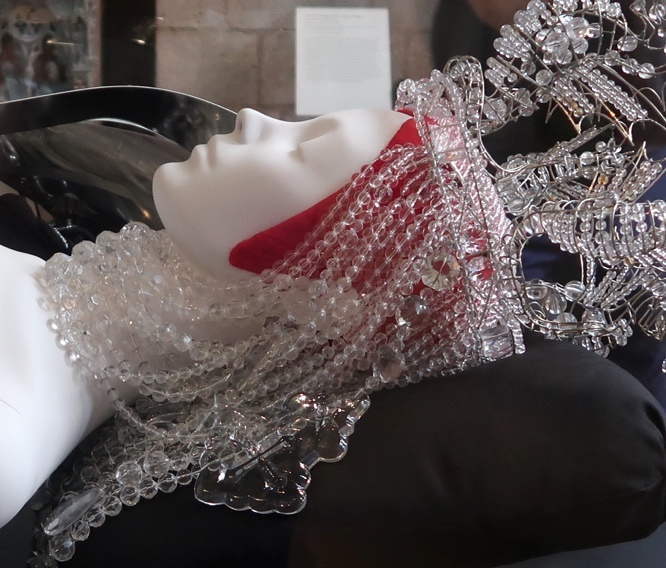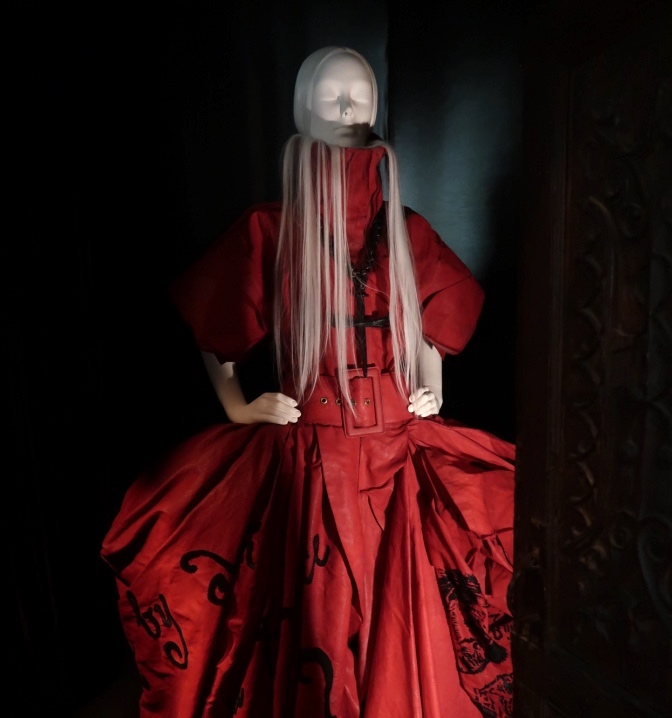 While I didn't love this shot, I'm including it so you can see how wonderfully they arranged this exhibit. All the mannequins and the clothes are positioned around the museum instead of all in one room. Here is one. Below it is a shot I took of the exact same spot in 2013.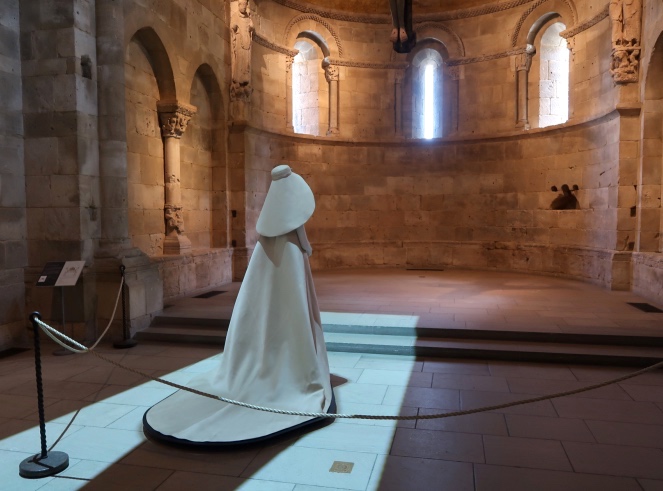 Here is the same spot in 2013 when it was set up for the Forty Part Motet exhibit.